We care about
quality of our products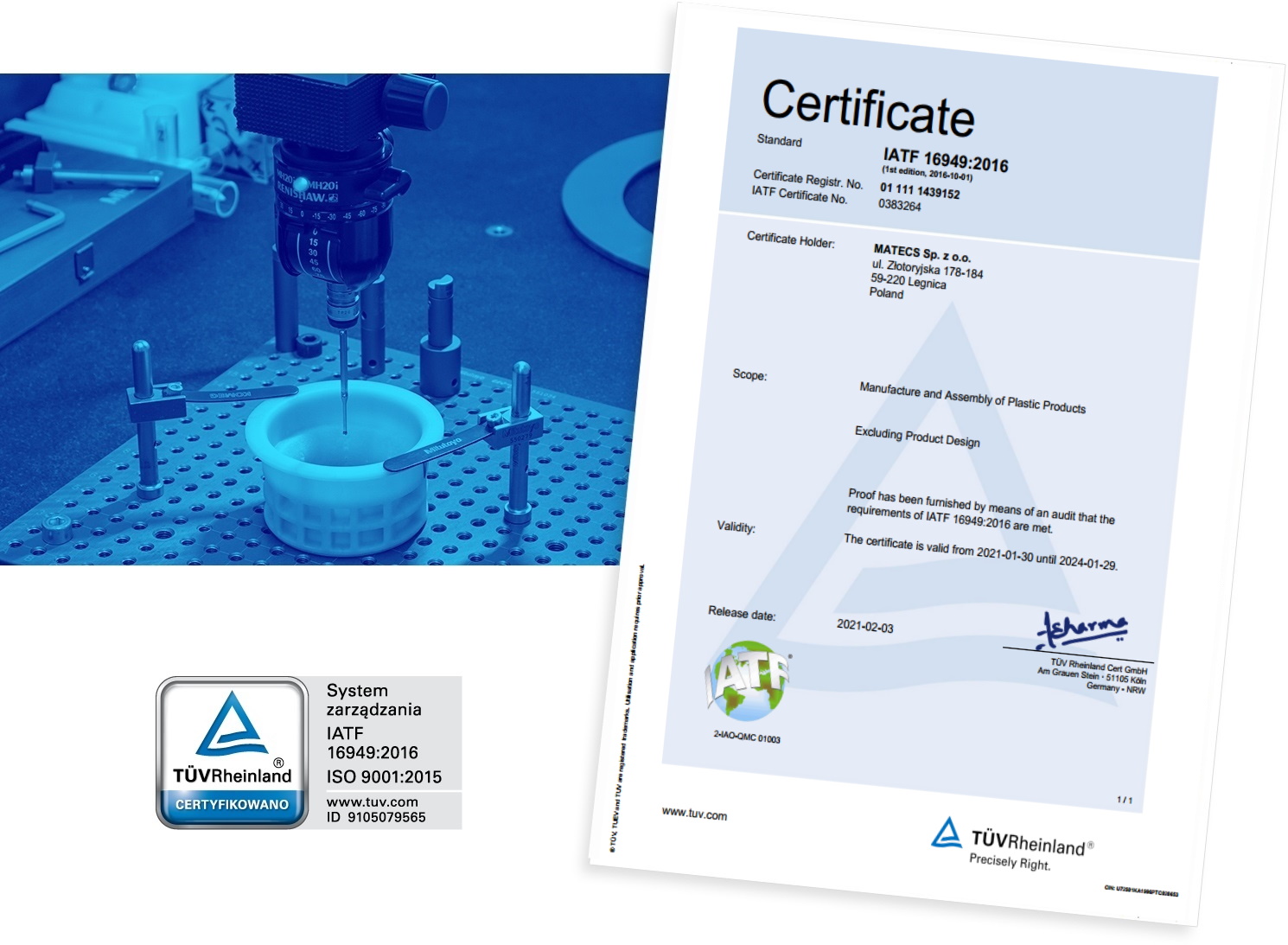 Experience and confidence
Quality Policy
Ensuring high quality products and the best possible level of customer service are the everydays philosophy of the company MATECS. The success is always the mirror image of customer satisfaction level.

MATECS is certified by 3rd party and possess ISO / TS 16949 certificate.
Committed employees, versatile and flexible project team, proximity to research institutes, the tools necessary to provide the highest quality level, clearly defined processes and operations are the criteria for lasting and stable relationship with the customer.